Become our publisher!
If you are just starting your adventure with publishing, you have come to the right place. Step by step will show you how to do it properly. You will regret only starting now. Do you have audience? Perhaps you are not yet aware of the treasure you possess. Welcome on board!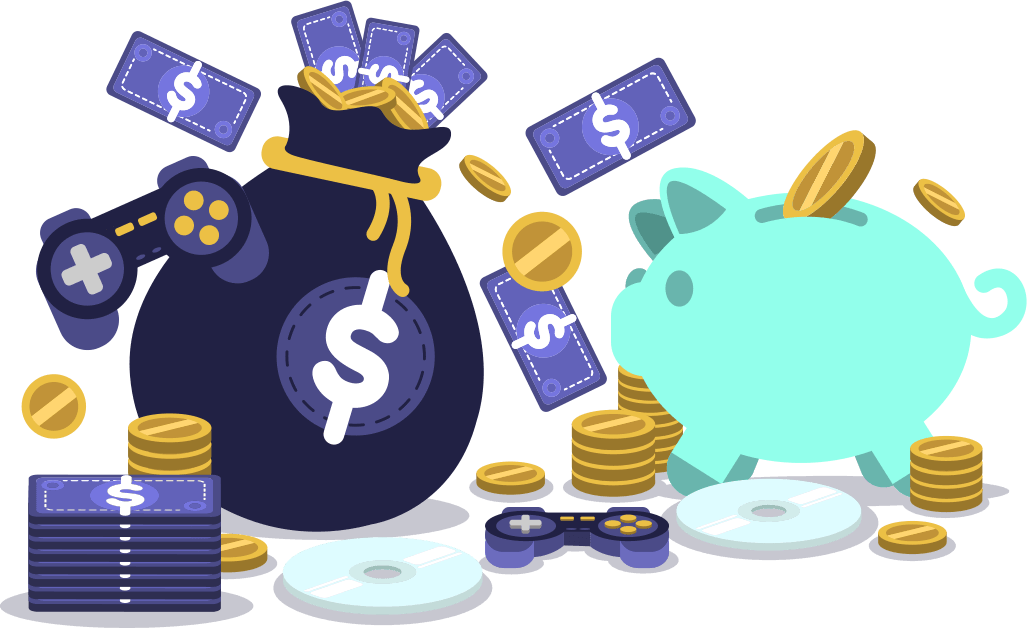 What is the role of the publisher?
Since you can remember computer games are your passion? Do you love sharing news from the gaming industry with others? Are you consciously building your community? If you also start earning money, you will become a professional publisher. It is very easy! The publisher supports the advertiser's sales and builds his brand awarness by placing affiliate links on their website, blog or social media. In return, he receives a sales commission. However - being natural is the key! We are a team of passionate enthusiasts who will be happy to show you effective ways to earn money by communicating with your recipients.
Affiliate publisher in Adtogame in 5 steps
Create an account

It won't take you more than a few minutes. Click "Register" and access the intuitive user panel. We wanted it to be as simple as possible. At the beginning of the cooperation, we will provide you all the information you need. Don't worry if affiliate marketing is new to you. We will explain everything to you from scratch. Remember that we are always happy to answer all your questions.

Recognize your audience

The most important principle in all areas of marketing. All success depends on knowledge about your community. Wonder why they decided to be a part of your audience. Do it by observing and actively asking questions. What are they looking for?

Choose an affiliate program

When you choose an affiliate program, consider the needs and interests of your recipients. Think about what they are most likely to invest their time and money in. The right program can have a crucial impact on the amount of earned funds. If you have doubts in this regard, we will be happy to help you.

Put affiliate links in your content

Do you already know what your audience will find interesting from among the programs we offer? Include links in any form of your message. You can do this on a YouTube channel, author's blog, Twitter or website. Try to do this

Optimize campaign results

Achieving high results and earnings will become much easier and intuitive for you over time. Analyze your results and draw conclusions. The beginning of a publisher's career lies in testing various programs and ways of promoting them.
Why is it worth it?
The benefits for publisher in Adtogame
Best gaming offers
Reach your audience with maximum efficiency! Our wide range of recipients will allow you to gain and increase the number of players in your game. Choosing the best channels to attract gamers is a key to succeed with media buying for your product.
High payouts
Payouts rates customized to your expectations. Safe method to make money from adverts. We offer a highly customizable way to make money and to establish a stable source of income from ads. Customized payouts terms in convenient cycles.
Remote Work
Working from home has many benefits. I am associated with saving time and energy during the day. You can earn money without exposing yourself to the weather or traffic jams.
0 costs
Remember that you don't risk anything when you start your publisher's adventure. You can feel completely safe. There are no hidden costs with us.
Media Buying Model
The right choice of media buying model for the affiliate program can have a significant impact on the quantity of your revenues. We can offer you some of the most common settlement models in gaming affiliate marketing. The right choice will come with trial and error method. Anyway, we are here to support you!
CPA or CPE


cost per action/event

A win-win option for advertisers. It allows you to get high-quality conversion. It is also usually a better paying option for publishers.

CPI

cost per install

The publisher receives remuneration if the recipient installs the game on his carrier via his affiliate link.

CPL

cost per lead

Is understood as winning a potential customer. This typically means that the contact form has been filled in correctly.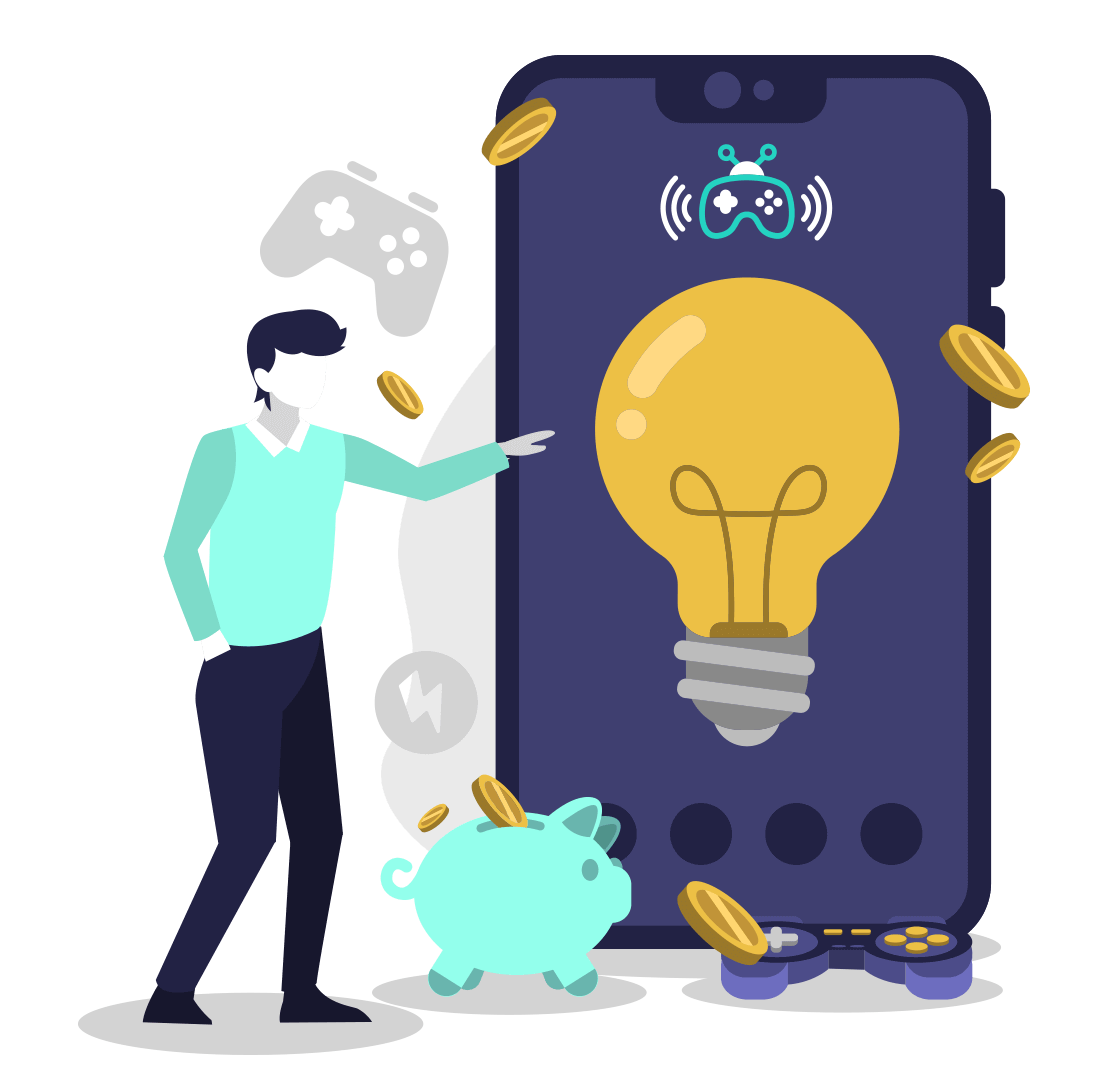 Crucial tips for beginners
Taking your first steps is never easy, but almost always exciting. Either way, following the tips below will surely ease and speed up the process of becoming a professional publisher.
Choose the right affiliate program

Remember that the affiliate program should be closely related to your niche. People to whom you recommend the selected product should potentially be interested in it.

Develop a communication strategy with your audience

The type of strategy will depend on whether you want to build your audience from the beginning, use the current groups of your niche or you already have your group of recipients. The method of communication with the audience must be natural, adjusted to the characteristics of the recipient.

Don't promote multiple programs at once

This is especially important at the beginning of your cooperation with an affiliate network. Authentic promotion of a program requires a thorough knowledge of it. Too much emphasis on advertising and promotion in communication also weakens your credibility.

Follow the example of the competition

It's always worth learning from the best at the beginning of your adventure. Your mentor can be both the affiliate network and potential competition. See how colleagues in your industry communicate with their recipients.

Take your time

Taking your first steps in affiliate marketing can be something new for many publishers. Give yourself a chance to recognize the laws that govern the proper promotion of products on the Internet. You won't even notice when you start to act fully intuitively and your profits will grow exponentially.

Don't focus on sales

The best results are achieved by publishers who naturally share their passion. Remember that the publisher's activity is a long-distance adventure. Constant and committed communication with your audience is the key to increasing your results.
Register now
FAQ - frequently asked questions