Gaming CPA/CPE
Gaming CPA or CPE means "cost per action" or "cost per event". This is one of the favorite methods of advertisers' settlements. Why? In the CPA buying model the advertiser pays only if predetermined valid action occurred. This makes this way of billing very safe and low-risky. "Action" in this case is understood as a conversion of the user. In gaming CPA it may take the form of achieving a certain level of the game or fulfillment of user registration. Cost per action can also be called cost per acquisition & cost per sale.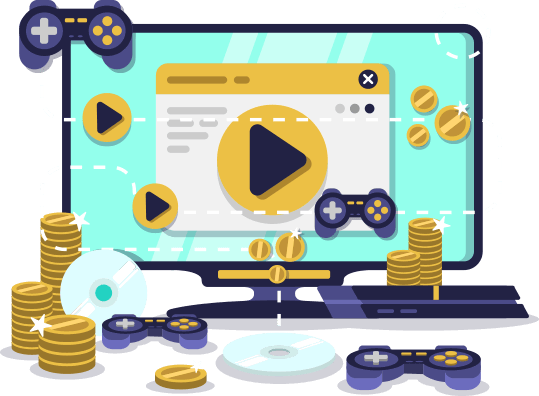 Types of gaming CPA:
CPP (Cost Per Play)
Conversion is completed when your recipient will play or download the game. Sometimes it is enough to start the game or fill out the registration form.
CPS (Cost Per Sale)
Conversion is completed when the end-user makes a purchase within the promoted website or application. The partner receives a commission that is a percentage of the sum spent by the end-user or a fixed commission pre-determined by the Advertiser.
Why should you use a gaming CPA?
Focus on leads
If you want more users to sign up, download your app or purchase your game you will pay for real conversion, not for a click received on your ad.
Reduced risk factor
Wwhen you're not paying for an advertisement unless it gets a result, your budget management is more efficient. Saved money you can reinvest into different placements, demographics, creativity, etc.
What is CPA or CPE Gaming?
CPA or CPE – Cost per action or cost per event. In this case, an advertiser pays only if a predetermined valid action occurred. This is a relatively safe and low-risk way to buy media because the advertiser pays only if a specific event has been completed. Many media companies are not likely to sell media this way because of the risks associated with it. If no one buys, they make no money – rules are simple. In the CPA model, the publisher takes the maximum risk as income is dependent on good conversion rates.