Adtogame at TES Affiliate Conference and IGB Affiliate London
An exciting few weeks are behind us. The beginning of 2023 proved valuable for us not only in terms of profits, but also in terms of valuable experiences and relationships. Our team took part in international industry events, certainly familiar to all industry howlers! Let us tell you a bit about the extremely precious time we spent in both London and Lisbon.
What are affiliate conferences all about?
Are you looking for a way to learn more about your industry and the laws that govern it? Or maybe are you curious about trends, strategies and best practices of your affiliate niche? If the answer is yes, then attending conferences like TES affiliates and iGB Affiliate London may be the best option for you. These great events bring together entrepreneurs from all industries and backgrounds to share their stories, experiences and ideas. Most importantly, you'll also have the chance to connect with people who can offer not only helpful advice, but also potential partnerships.
TES conference Affiliates and iGB Affiliates London -
powerful dose of knowledge The conferences held in Lisbon and London combine networking with a dose of powerful knowledge that you wouldn't get anywhere else. Knowledge was imparted in the form of educational seminars on topics such as marketing, product development, customer service, finance and more. Sample seminar topics included:

"How to find the best affiliates and get all the affiliates sales you need without chasing or baby-sitting affiliates?",
"Step by step to create your SEO content for free",
"The art of the One Call Close/Retention",
"The Final Traffic Acquisition Battle",
In conclusion, at the TES affiliates conference we learned about the latest trends in the industry and received tips on how to remain competitive in our field. In addition, we gained valuable insight into emerging opportunities and challenges that are sure to affect our business in the future. We already know today what characterizes the dating industry and all the myths & facts about it, what trends will prevail in 2023 in this vertical, how to buy traffic for webcams nowadays and much more. At the iGB Affiliate Conference, we learned about the top brands and products of this iGaming industry. We also learned more about marketing technology that will help us more effectively take our first steps on the iGaming path.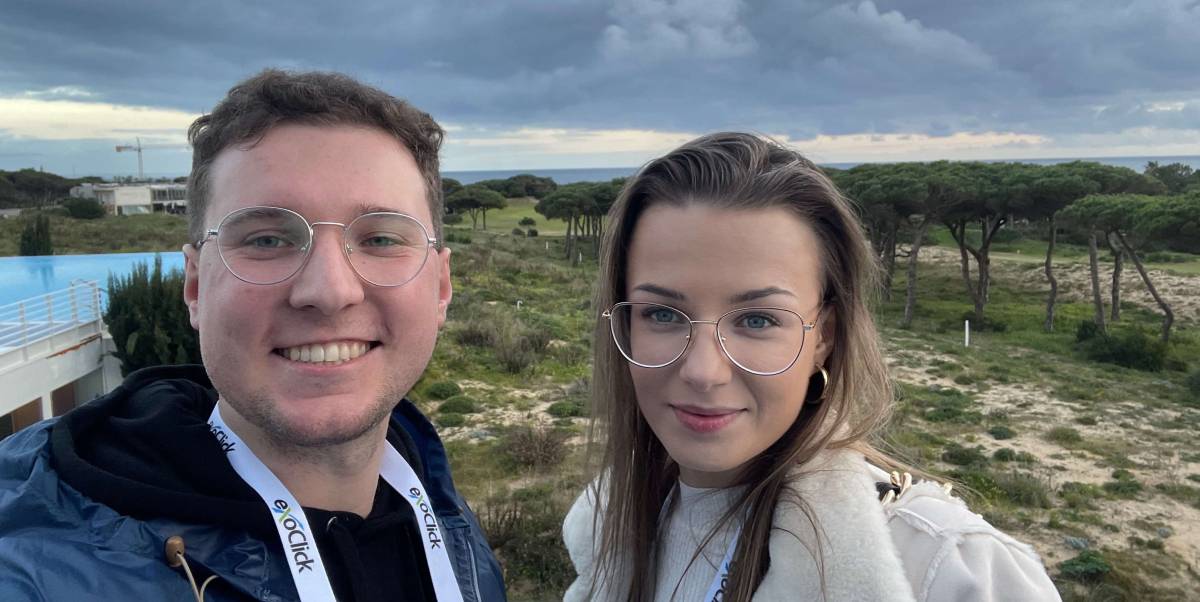 Affiliate conferences are the best form of networking
Attendance at diversified affiliate conferences first and foremost provides an opportunity to cultivate relationships with existing business partners. Due to the international nature of networking, sometimes these are the only opportunities for interpersonal meetings. This was the case for us! We were given the perfect opportunity to exchange insights on current cooperation and celebrate jointly developed results with our partners. A strong motive for participants to appear at the conference is, of course, also the search for potential partners and related areas of cooperation. The agenda of the event is typically designed to optimize this process. At the TES Conference the most popular form of meeting was Speed Presentations sponsored by Juicy Ads and Broker.xxx. Each participant had half a minute to present the most important information about their company and collect business cards of interested parties. The TES Affiliate Conference was kept to a banquet convention. Participants of the event had inherent access to the coffee reception and open bar, where welcome drinks awaited them. As befits Portuguese hosts, there was also delicious refreshments in the form of regional Portuguese tapas. We are convinced that the intimate atmosphere of TES Conference Affiliates had an indispensable impact on the success of networking. What's more, the entire event was topped off with a Live Cam Awards Show in Casino Estoril and by Quantox Party.
iGB Affiliates in London - largest online gaming and iGaming conference
Michał and Bartosz attended one of the most popular online gaming and iGaming conference - iGB London! Representing the gaming affiliate network AdtoGame.com, they met with gaming professionals from around the world, with whom they were able to exchange their experiences and establish valuable relationships. The event's panel discussion focused on the benefits of affiliate marketing, as well as the latest trends in the gaming and iGaming industry. The team took the opportunity to learn from some of the best minds in the industry, discussing best practices and strategies. The London conference was much larger than the one in Lisbon, providing even more networking opportunities. Indeed, as many as 5,000 total attendees & 100+ exhibitors from around the world participated.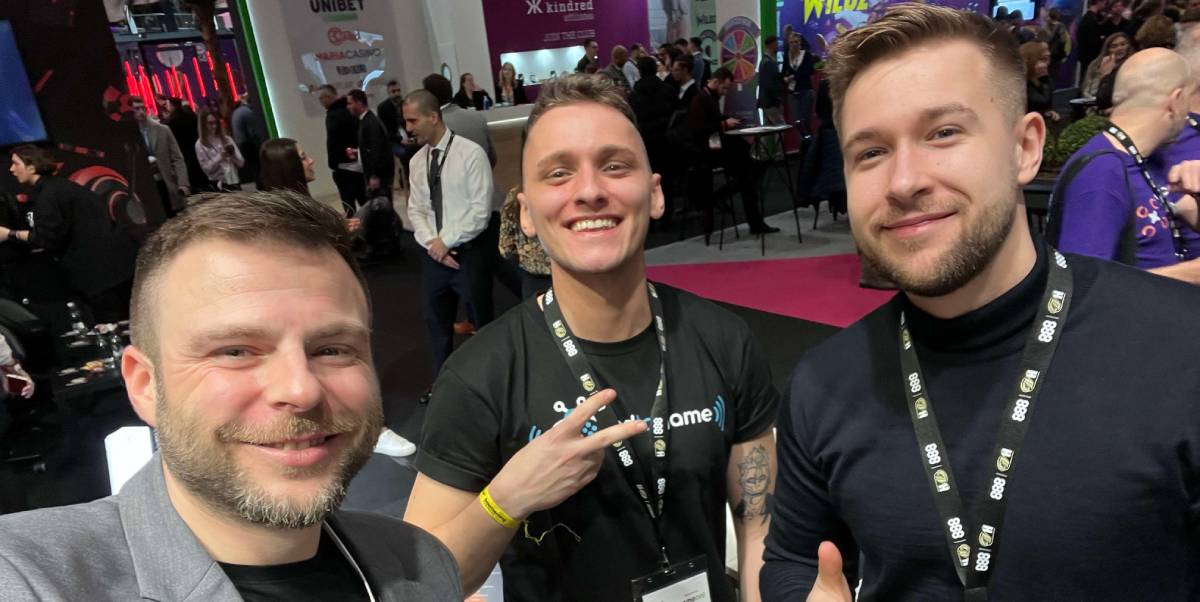 As Michał said:

"At the iGB London event we talked about our products and proven ways to grow an affiliate network proven by results. We mentioned our monetization platform Everflow, which is designed to help developers and publishers maximize their revenue by providing access to the latest advertising technology strategies. We sincerely thank you for spending time together at the iGB London event and connecting with game industry professionals from around the world and learning from the best!"


We're coming back even stronger
We feel extremely grateful that we had the opportunity to meet with our partners. Networking is undoubtedly the most beautiful part of our work. The contacts and news gained have filled us with optimism! We have a lot of new ideas on how to develop Adtogame.com, but also how to conduct better mentoring for our current and future publishers. Moreover, we know that this is the beginning of our adventure with affiliate conferences. Expect more news from us in the future!